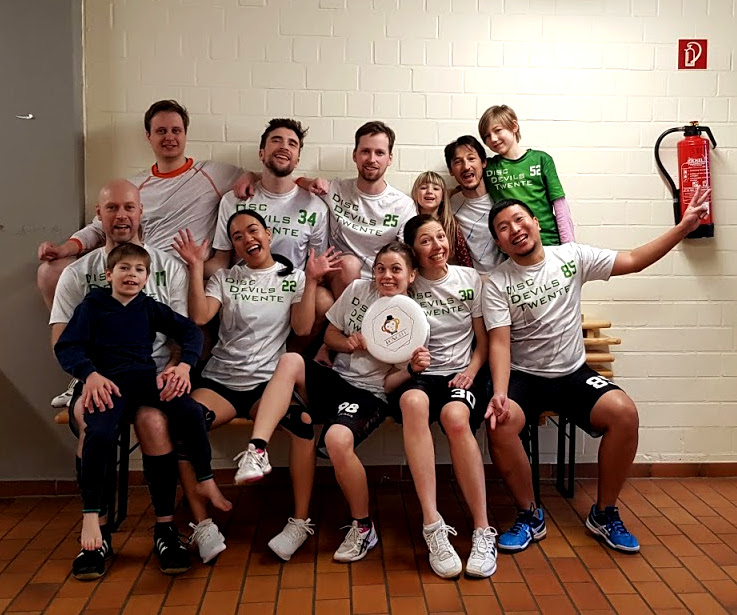 BoNobel – a weekend lasting indoor tournament in Bochum (DE) – welcomed a delegation of our club. Our team met with many equal opponents, meaning a lot of tense and fun games!
We came out third (whoop whoop), and coolest of all, we won the party prize 😀
Many thanks to Bonobos Bochum Ultimate for organizing, for completing our team with needed women players, and perhaps till next year!
For the full report (by Enno) see below.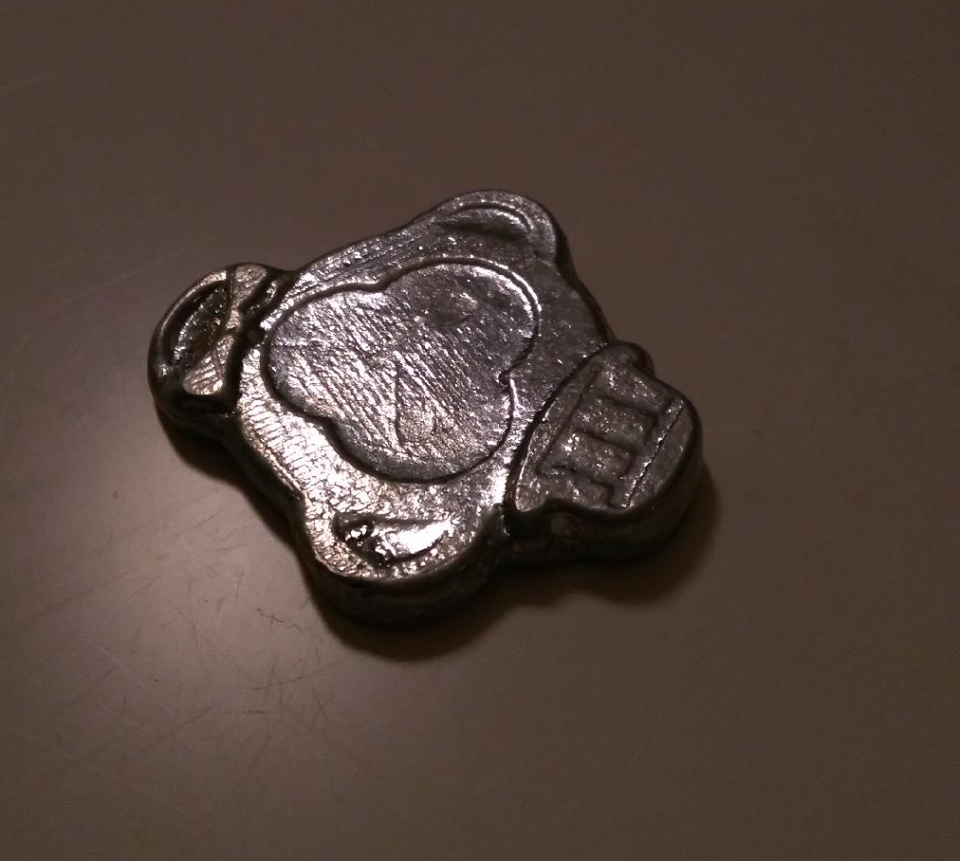 Full tournament report
The Bonobel tournament adventure started for most of us on Friday with a Vietnamese dinner in Bochum. Because it is Germany the first party starts already on this day. Boy do they make an awesome tournament.
On Saturday breakfast started at 8, we had our own table and more than enough food. First game at 9. Every game was very intense, spirited and tight. Before the lunch break was a 15 min power party, because why not. And surprisingly awesome. Then two more games, without eating too much and not being too drunk. We were awesome as always. After the games and a nice strong shower we headed to dinner. This started off with a saxophonist playing some awesome songs while they were prepping the meals. Meals came from a food truck, spicy and great. Next came the champagne race… A race of legends competing on a stick horse while moving a hockey ball with a stick around a course. We didn't win, but an effort was made. After some down time filled with throwing in the hall in a big circle with 5+ discs it was time for the 2nd and real party. We were all kinda tired but later decided to go anyway. We put on our hats, walked in, bought some drinks, started a limbo and stuff was kicking off. The whole team joined and went crazy. No thinking about tomorrow, just party. Hats were getting switched, dances were being done. Even shark related things but that's a story that stays within BoNobel.
In the morning, after some sleep and some breakfast it was time to start the warmup again, because it's still a Frisbee tournament in the end. Games started intense when we woke up and we won on universe (13-12). What an awesome game after such a long night. #proud. Second game was against pool number 1 with fresh legs, but we gave it all and in the second half really started to play our own game again. Great effort but a loss nonetheless. So, after a lunch break, some small, some big, we had to start the fight for the 3rd place. A tight and spirited game that could have gone both sides, but we took it in the end and this meant also the end of this fantastic tournament. A mixed shower party with alcohol and an award-ceremony later it was time to drive back home again. All in all it was an awesome tournament with great parties, atmosphere and tight spirited gamed. Definitely one to remember.
Enno