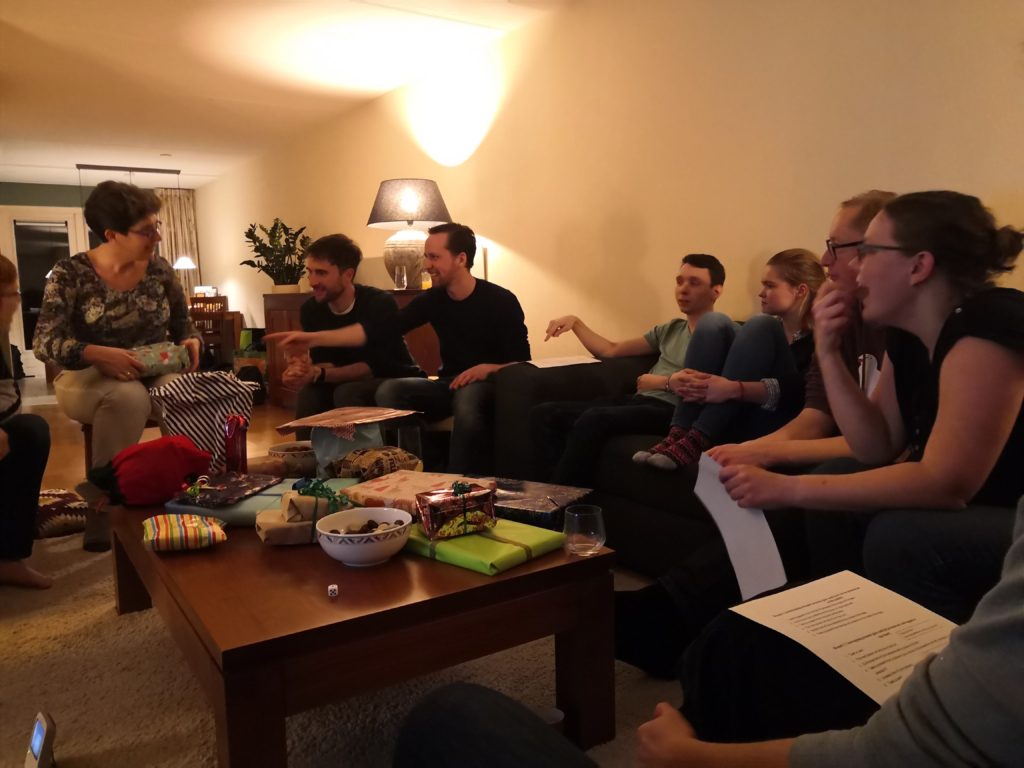 Sinterklaas kapoentje,
Gooi een sidearm in mijn schoentje,
Gooi een backhand in mijn laarsje,
Dank je, Sinterklaasje
(duidelijk een Frisbee Golf speler)

Also in 2019 we celebrated DDT Sinterklaas during Christmas time. Food and gifts were the main objectives that night. Instead of frisbees we were throwing dice to score a goal (read, the finest present).
Betty- uuuh.. Piet